Email acceptance criteria have significantly hardened in recent years to fight against the scourge of spam. Therefore, more and more electronic mail providers - Gmail first - rejected emails sent by ReservationAutoEcole servers or classified them as "spam." So we decided to take completely creation chain emails sent automatically by ReservationAutoEcole platforms in versions 3 and 4. On this occasion, ReservationAutoEcole 3.5 becomes ReservationAutoEcole 3.6.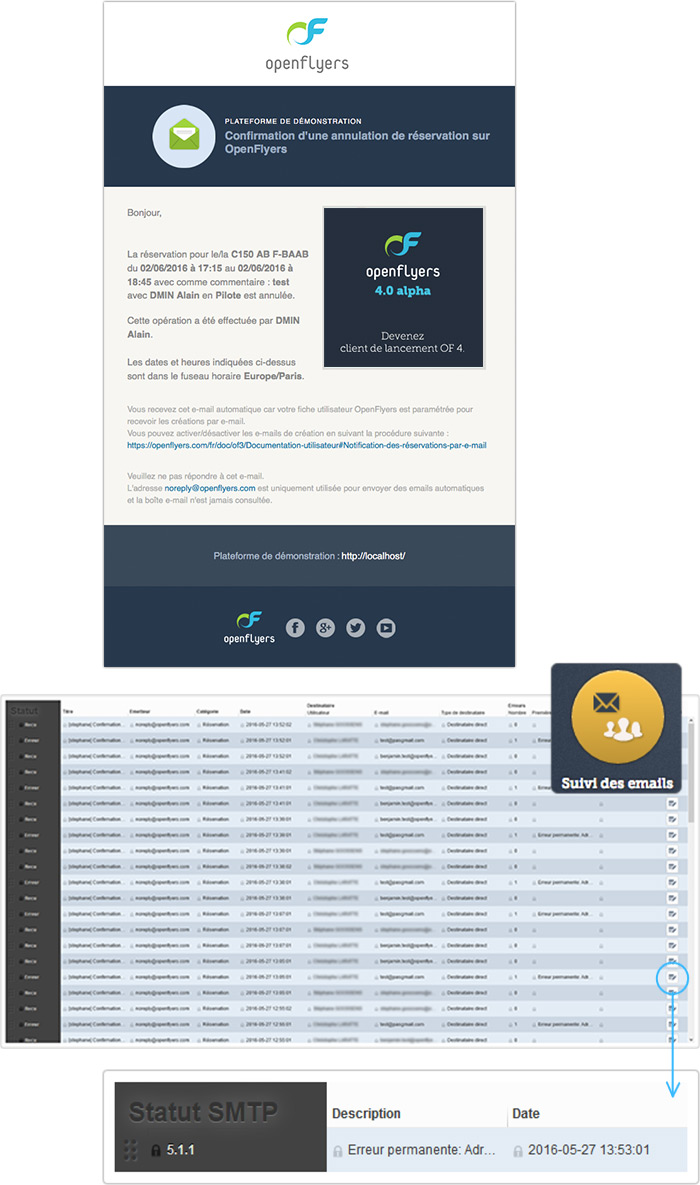 Thus, new features are introduced:
Car - as appropriate - now include an attachment .ics format. This file adds the reservation associated with any kind of calendar management tool such as Microsoft Outlook, Apple Calendar or Google Calendar.
The emails are now displayed graphically, to highlight relevant information and make reading more enjoyable, including smartphones.
An interface has been added in order to view the history of sent emails and allow to easily find those who experienced a reception problem.
Access to the tracking page emails:
On version 3: Admin > Utilisateurs > Suivi des emails
On version 4: Open the menu and go to the pictogram on a yellow background "Monitoring of emails."

We set up in the email sending service reputation engagement tools (SPF, DKIM, etc.) to improve their acceptance by the receiving servers to prevent their ending up in a "spam" folder.
Thus now, managers of ReservationAutoEcole can count on two valuable assets for recovery emails in case of insufficient funds:
Treatment of emails according to state of the art of the moment that can significantly improve their acceptance rate.
A failed email monitoring tool and an associated interface to easily make out the problematic email addresses associated with the reason (non-existent address, box saturated with letters, refusal to spam, etc.)
In order to fund these developments, emails now include an advertising banner. This does not hinder the operation of the messages.